Floor Vinyl
For indoor floor displays
Material Overview
Monomeric structured matt white 200mic film.
Direct printing to reach slip resistance certification (R9) DIN 51130.
Dot shaped adhesive coat makes material easy to handle and reposition.
Extremely easy to apply. No special skills required.
Excellent ink adhesion and scratch resistance.
No lamination required.
Standard trimmed finish included.
Shape cut available at additional cost.
Maximum artwork width: 1300mm.
Minimum piece size: 200mm x 200mm.
Roll width: 1372mm.
Designed for short term indoor applications like seasonal sales, trade shows and the like.
Recommended for smooth floor coverings like ceramic tiles, marble, power floated concrete, short pile carpet such as office or exhibition carpet.
Gives a visually strong impact for floor based advertising and diplays.
Designed and guaranteed for up to 3 month light traffic (footfall) application.
Each item is printed and finished to your requirements.
Uses for Floor Vinyl
visual aid for indoor physical distancing measures
Floor-based directions
Floor advertising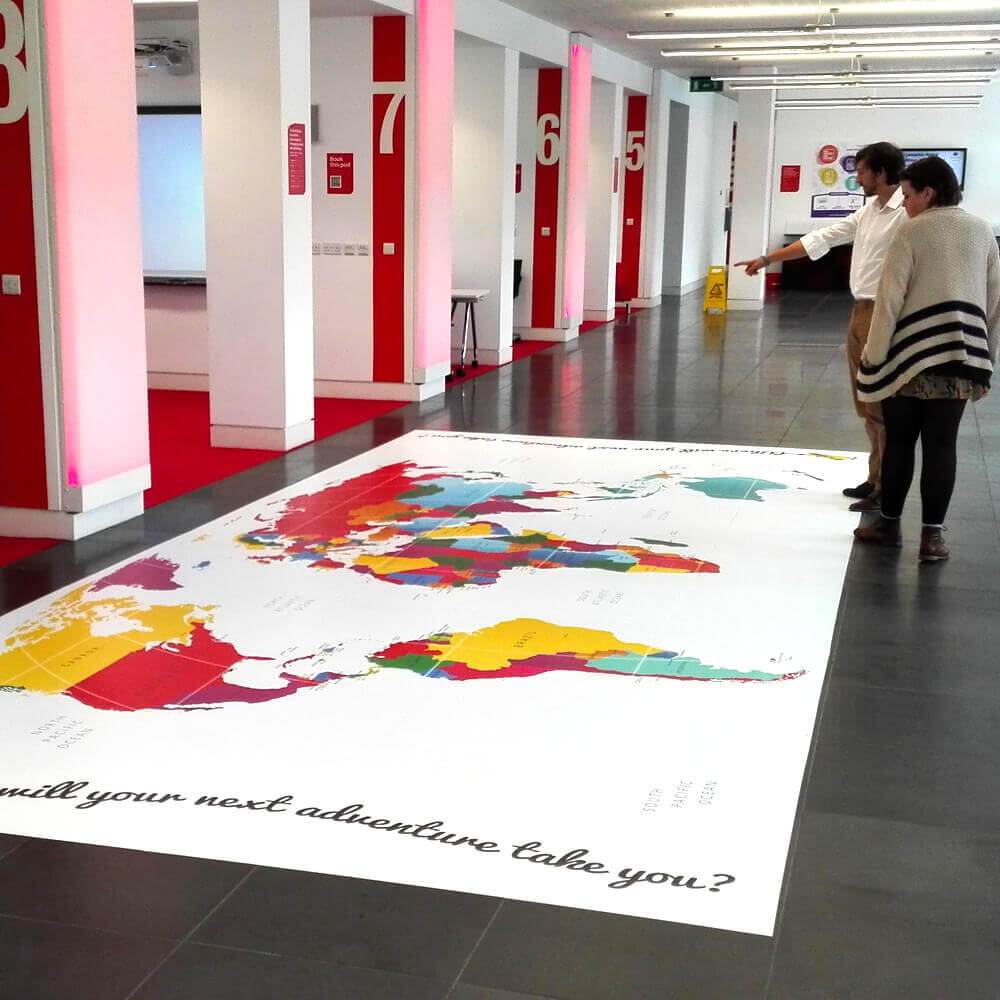 Finishes for Floor Vinyl
Trimmed to Size

Items will be cut to the size ordered.

Shape Cut

Items will be machine-cut to required shape.

Limit of one shape per order line applies.